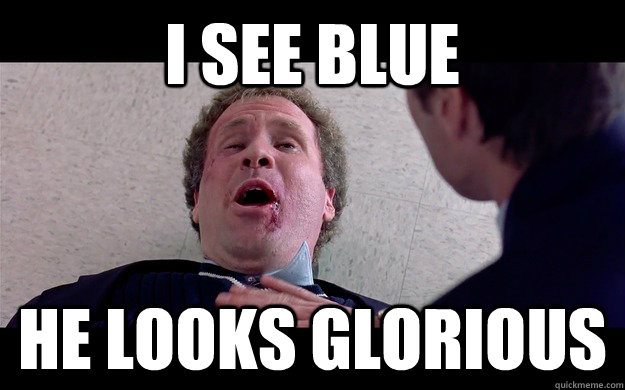 Going into this Red Sox season there is obviously a lot of optimism coming off another World Series win. Even with the loss of Ellsbury you won't here many Red Sox fans upset or disheartened. For a light fan (or pink hat if you will) that can just be the hangover from last year, and the fact they really don't know who the Sox lost other than that dreamboat guy who looks like Benny "the Jet" Rodriguez, but for the true fans there is a much deeper reason. We know we are in good hands, not just for 2014, but for the foreseeable future.
But how can that be? Lester is a FA after this year, Ortiz is another year older and a FA after this year, Buccholz can't stay healthy, you lost your starting CF and leadoff hitter, lost your starting catcher, and so on.
Well, it's for a couple reason. We trust our GM, we trust our manager, and we have one of the deepest farm systems in the entire league.
Now there might not be a ton of "elite" guys close to the majors, with the exception of Xander Bogaerts, but there is a shit load of 3-5 starters (and if that doesn't workout good bullpen guys), and good solid everyday players.
Here is baseball America's top 10 Red Sox:
1. Xander Bogaerts, ss/3b
2. Henry Owens, lhp
3. Jackie Bradley, of
4. Allen Webster, rhp
5. Blake Swihart, c
6. Garin Cecchini, 3b
7. Mookie Betts, 2b
8. Brandon Workman, rhp
9. Matt Barnes, rhp
10. Trey Ball, lhp
ESPN's Keith Law:
1. Xander Bogaerts, SS
2. Henry Owens, LHP
3. Jackie Bradley Jr., CF
4. Garin Cecchini, 3B
5. Blake Swihart, C
6. Mookie Betts, 2B
7. Matt Barnes, RHP
8. Allen Webster, RHP
9. Anthony Ranaudo, RHP
10. Trey Ball, LHP
Of those 10 players 7 are in his top 100, and he ranks the Red Sox 4th overall in prospects.
Yes, other than Bogaerts I don't see the next David Ortiz, but you need to look beyond that. Yes, it is great to get elite players from your farm system, but just as important can be getting solid players. This is because it gives the Red Sox a lot of options. One being deep is great, because of injury and/or disappointments. Beyond that, it saves the Red Sox money, so they can go out and sign elite players. Instead of signing guys like for $14 million a year, the Red Sox will have 24 year olds making about 1/10 of that and putting out the same if not better stats. This allows you to go out and spend money on a big hitter or ace, down the road, because you have the depth so your spending doesn't get out of control.
If that doesn't float your boat enough, how about this. Think about it like the Celtics. You build up all these assets, then you trade some for the elite player or players of need.
My point is that the Red Sox currently stand as a team that is set up to be good for the foreseeable future. They have pulled off the rare feat of being able to compete for World Series AND be an elite farm system. That's having your cake and eating it too boys, and you really should take your time and tip your hat to Cherington and Co for the vision and what they have done with this franchise. It's just so exciting on so many levels.