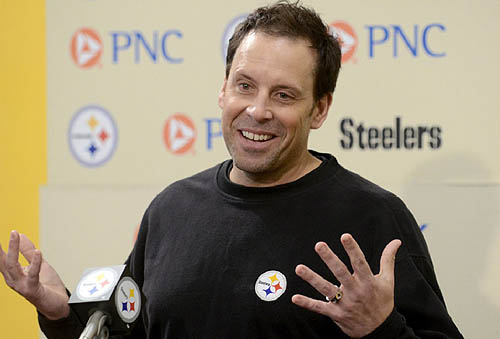 The Pittsburgh Steelers are 0-2 and looks like they are going to not be great this year, however, I put 100% of the blame on Todd Haley. He is the worst thing that ever happened to the Pittsburgh organization in the history of their existence.
Haley came in 2 years ago, where he and Ben immediately butted heads. Haley likes the west coast/ short pass type of offense, where Ben has never played that way in his life. Ben has a good arm and makes plays on a more impromptu basis, however, Haley has taken that away, making the offense look feeble at best. It's down right embarrassing.
Haley is on my shit list and I hate him. GET OFF MY TEAM!