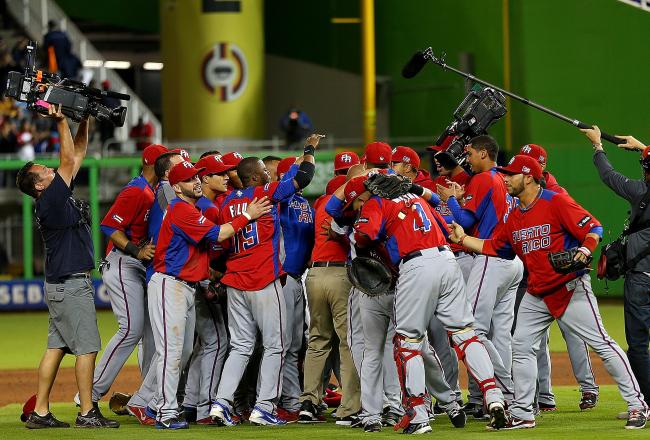 So another World Baseball Classic is in the books. Apparently, the Dominican Republic went undefeated defeating Puerto Rico in the finals. I say apparently because I didn't watch a single game. Team USA was eliminated earlier when they lost to both Puerto Rico and the Dominican Republic. Does anybody else find it odd that Puerto Rico has a separate team from the United States. Does Texas field it's own team? How about Hawaii or Guam?
It's hard to get emotionally invested in the World Baseball Classic. It's sort of like the Pro-Bowl/All-Star Games where it's an exhibition game. This stuff doesn't really count and as such a number of players opt out of it. It's a smart move if your goal is to win a World Series instead of an international exhibition competition that most people ignore. Imagine how pissed off Yankee fans are that Mark Texiera could be done for the year because he hurt his wrist hitting off of a tee in preparation for this thing. As a result, there are a lot of big names missing that would be filling the rosters if they cared enough to participate. Where's Mike Trout? Where's David Price? Where's Justin Verlander? Where's Jered Weaver? Where's Chris Sale? Where's Felix Hernandez? I could go on and on. Any idea how many of the MLB top 20 ERA leaders participated in the WBC this year? Three: R.A. Dickey, Gio Gonzalez and Ryan Vogelsong.
I think the problem with the WBC is a vicious cycle where the players don't care, so the fans don't care and because the fans don't care, the players don't care. They need a better incentive to draw the premium talent into playing in these things and playing to win. I'm not sure what they offer them now, but it's not enough obviously.