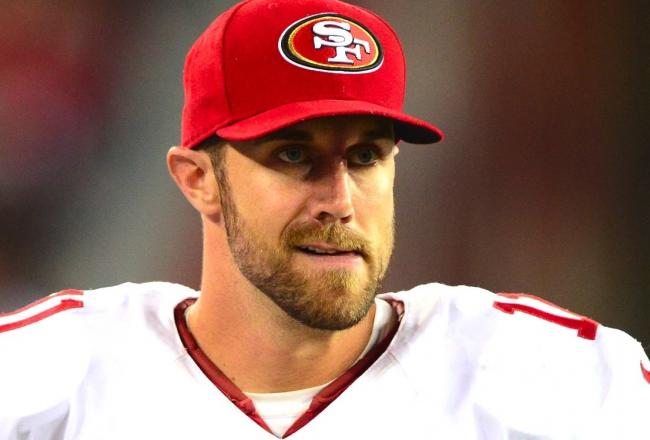 The San Francisco 49ers have agreed to trade quarterback Alex Smith to the Kansas City Chiefs. Kansas City will trade its second-round pick in the 2013 draft -- the second selection (No. 34 overall) in the round -- as well as another conditional mid-round pick in 2014 to acquire Smith from San Francisco, a league source told ESPN.
The Chiefs also announced they are cutting Matt Cassel, which should be all that shocking. This is a definite improvement for the Chiefs who have some nice pieces, but have really been lacking any kind of real production from the QB spot. It will be interesting to see how Smith does. He really was pretty shitty before Jim Harbaugh showed up. Then again, he is going to a team that has Andy Reid, and he is known has a good QB coach. I am sure Cassel will latch on somewhere as he is a decent QB, he just isn't a starter.
I think the 49ers made a hell of a trade here. It's obvious who the QB is there now, and to get a 2nd round pick (plus another mid round) is solid value, and will open up some cap space for themselves.